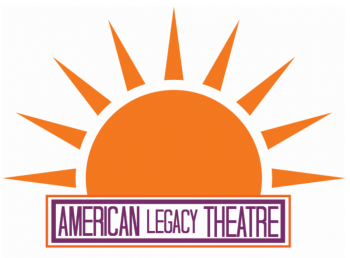 Name of Non-Profit Organization *
American Legacy Theatre
Today's Date: *
Thursday, August 22, 2019
Organization's website
http://www.americanlegacytheatre.org
EIN / 501(C)(3)Number *
81-3820270
What year did your organization receive it's non-profit status? *
2016
Address *
1714 Marquette Ave
Cincinnati, OH 45230
United States
County *
Hamilton
Your Name *
Matthew Gellin
Your Title *
Producing Artistic Director
Your email address *
matthew.gellin@americanlegacytheatre.org
Your Phone Number
(513) 443-5429
Executive Director's Name *
Matthew David Gellin
Executive Director's email address *
matthew.gellin@americanlegacytheatre.org
What is the mission of your organization?
American Legacy Theatre is theatre for social change. While breaking and reimagining many conventions, A.L.T. provides professional theatre that is accessible – affordable, relevant and exciting to all people, all voices.

A.L.T.'s MISSION is to nurture the growth and development of both the American audience and artist in every community it impacts. The VISION is that A.L.T. will be the cornerstone of a revolutionary 5-theatre network across the country becoming the National Theatre of the United States.

Which social causes (up to 3 choices) does your agency address through its programming? *

(2) Arts & Culture
(5) Education
(11) Poverty

Any comments about your selections you would like to share with the student philanthropists?
We are the only arts organization that seeks to co-produce all of our work with another entity whose expertise is in the explored themes or topics of production. This allows people to not only build awareness around issues, but move that to action for the betterment of society for all.
Does your organization have volunteer opportunities available for students? *
Yes, Grades 9 – 12
List possible volunteer opportunities -or- a link to where they can be found on the web.
Opportunities can include but are not limited to:
– Understudy a professional on- or off-stage through production
– Usher/House Manage/Run Concessions
– Lead a peer-to-peer engagement opportunity
– Social Media Integration Strategies
– Prospect ResearchFor those who are looking for a more consistent schedule, we can build out a project that would suit your areas of interest as complimented by your strengths and organizational needs. This would be someone committing a minimum of 15-20 hours.