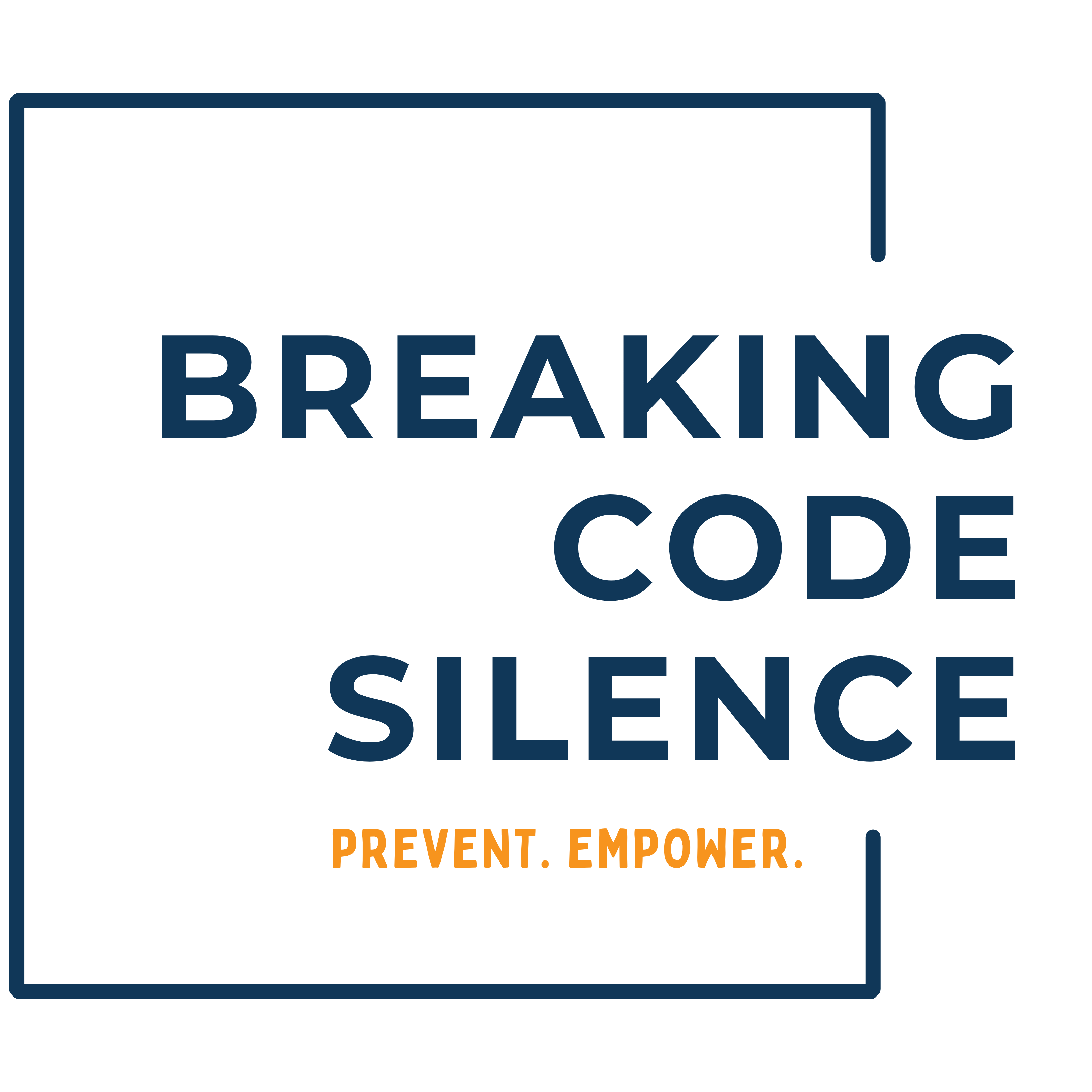 Name of Non-Profit Organization *

Breaking Code Silence

Today's Date: *
Wednesday, February 22, 2023
Organization's website
https://www.breakingcodesilence.org/
EIN / 501(C)(3)Number *

86-3319273

What year did your organization receive it's non-profit status? *

2021

Address *
4470 W Sunset BLVD Suite 107 PMB 93863
Los Angeles, California 90027
United States
County *

Los Angeles

Your Name *
Tracy Baker
Your Title *

Chief Development Officer

Your email address *
tbaker@breakingcodesilence.org
Your Phone Number
(918) 504-9564
Executive Director's Name *

Bobby Cook

Executive Director's email address *
bcook@breakingcodesilence.org
What is the mission of your organization?
Breaking Code Silence is a 501(c)(3) nonprofit that represents children, youth, and adults who are/were incarcerated in the U.S. troubled teen industry (TTI), a network of privately-owned, powerfully punitive, and often wilderness-based therapy programs, residential treatment centers, therapeutic boarding schools, group homes, boot camps, and faith-based academies. We are committed to passing both federal and state legislation prohibiting child abuse in congregate care.
We are a survivor driven organization with 2 main goals: eradicating institutional child abuse, and empowering hundreds of thousands of survivors in the United States to heal and promote positive social change. Our volunteers donate their time, resources, knowledge, and skills, both personally and professionally, to advocate and fight against institutional child abuse. We have already become innovators and leaders in policy, advocacy, and research. We have diverted children from being placed in congregate care, provided documentation to close abusive programs (like Cedar Ridge Academy), and passed protective state legislation.
Which social causes (up to 3 choices) does your agency address through its programming? *

(3) Children
(7) Equality & Social Justice
(8) Health

Any comments about your selections you would like to share with the student philanthropists?

With little to no regulations in these schools children are being abused, mistreated, and have even died – help us stop this.

Does your organization have volunteer opportunities available for students? *

Yes, Grades 6 – 12

List possible volunteer opportunities -or- a link to where they can be found on the web.