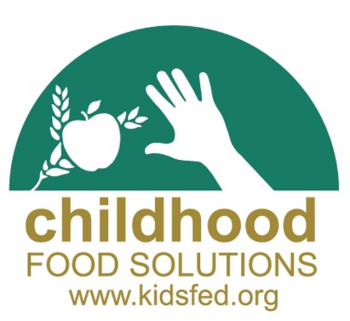 Name of Non-Profit Organization *

Childhood Food Solutions

Today's Date: *
Saturday, November 26, 2022
Organization's website
http://www.kidsfed.org
EIN / 501(C)(3)Number *

26-0489068

What year did your organization receive it's non-profit status? *

2007

Address *
2573 St. Leo Pl
Cincinnati, Ohio 45225
United States
County *

Hamilton

Your Name *
Tony Fairhead
Your Title *

Executive Director

Your email address *
tony@childhoodfoodsolutions.org
Your Phone Number
(513) 910-4152
Executive Director's Name *

Tony Fairhead

Executive Director's email address *
tony@childhoodfoodsolutions.org
What is the mission of your organization?

The mission of Childhood Food Solutions is to develop solutions for childhood food insecurity that can be applied in a community, tested for effectiveness and duplicated in other communities.

Which social causes (up to 3 choices) does your agency address through its programming? *
Any comments about your selections you would like to share with the student philanthropists?
Childhood Food Solutions (CFS) attacks the problem of "running out of food." A 2021 survey across three low-income Cincinnati neighborhoods found that 21% of families reported "running out of food."
CFS's biggest program delivers boxes of kid-friendly, shelf-stable, boxes of food (equivalent to about 28 school meals) to families who are at risk of running out of food. Families sign up with schools, social workers or medical professionals, who provide delivery addresses to CFS. CFS does not know names. Families can request (and receive) as many boxes as they need. This means that families are in charge of this program.
Families are reporting less stress. We believe CFS food boxes overcome 4 stress-producing barriers:
– Grocery deserts/lack of reliable transportation
– Losing SNAP because of a minor error, or the "Cliff Effect" when SNAP is reduced significantly as income improves
– Food pantries accidentally create shame and stigma that discourages participation
– The challenge of budgeting for non-school days
Home delivery of as many food boxes as a family requests reduces these sources of stress.
CFS's program addresses President Biden's concern expressed in September: "Too many families don't know where they are going to get their next meal." CFS's objective is for the answer to be simple: Your next meal is in the free box of groceries that was delivered to your doorstep.
Does your organization have volunteer opportunities available for students? *

No, sorry.