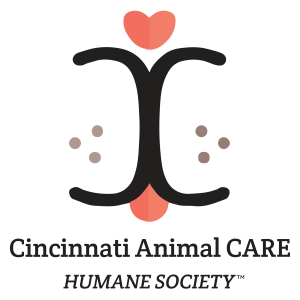 Name of Non-Profit Organization *

Cincinnati Animal CARE Humane Society

Today's Date: *
Tuesday, June 7, 2022
Organization's website
http://cincinnatianimalcare.org
EIN / 501(C)(3)Number *

85-2177478

What year did your organization receive it's non-profit status? *

2020

Address *
3949 Colerain Ave
Cincinnati, Ohio 45223
United States
County *

Hamilton

Your Name *
Ray Anderson
Your Title *

Community Engagement Manager

Your email address *
media@cincycare.org
Your Phone Number
(513) 541-7387
Executive Director's Name *

Carolyn Evans

Executive Director's email address *
executive.director@cincycare.org
What is the mission of your organization?

We meet the immediate needs of animals in our community through individualized care, lifesaving solutions, and temporary shelter, en route to a safe, compatible home.

Which social causes (up to 3 choices) does your agency address through its programming? *
Does your organization have volunteer opportunities available for students? *

No, sorry.