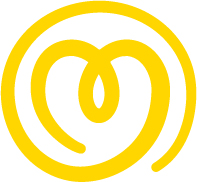 Name of Non-Profit Organization *

Crossroads Health

Today's Date: *
Monday, July 3, 2023
Organization's website
http://www.crossroadshealth.org
EIN / 501(C)(3)Number *

34-1458441

What year did your organization receive it's non-profit status? *

1985

Address *
8445 Munson Rd.
Mentor, OH 44060
United States
County *

Lake

Your Name *
Angela Rachuba
Your Title *

Associate Director of Development

Your email address *
arachuba@crossroadshealth.org
Your Phone Number
(440) 255-1700
Executive Director's Name *

Shayna Jackson

Executive Director's email address *
sjackson@crossroadshealth.org
What is the mission of your organization?

We offer integrated services for recovery, mental health and primary care.

Which social causes (up to 3 choices) does your agency address through its programming? *

[3] Children
[5] Education
[8] Health

Any comments about your selections you would like to share with the student philanthropists?

We offer a continuum of recovery, mental health and primary care programs and services for all people, at any stage of life. We are committed to providing trauma-informed, evidence based services that change lives and impact communities. We desire to see all who seek support to live healthy, active, and productive lives.

Does your organization have volunteer opportunities available for students? *

No, sorry.