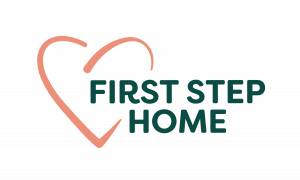 Name of Non-Profit Organization *

First Step Home, Inc.

Today's Date: *
Monday, October 3, 2022
Organization's website
https://firststephome.org
EIN / 501(C)(3)Number *

31-1328492

What year did your organization receive it's non-profit status? *

1995

Address *
2211 Fulton Ave.
Cincinnati, OH 45206
United States
County *

United States

Your Name *
Rachel Lyon
Your Title *

Director of Development and Communication

Your email address *
rachel.lyon@firststephome.org
Your Phone Number
(513) 961-4663
Executive Director's Name *

Cassidy Lekan

Executive Director's email address *
Cassidy.Lekan@firststephome.org
What is the mission of your organization?

To empower women to overcome substance abuse disorders so that they can achieve self-sufficiency and provide a safe and nurturing environment for their children.

Which social causes (up to 3 choices) does your agency address through its programming? *
Any comments about your selections you would like to share with the student philanthropists?

Our organization serves women with Substance Use Disorder and their children, up to the age of 12.

Does your organization have volunteer opportunities available for students? *

No, sorry.