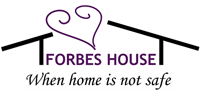 Posted August 13, 2019
Name of Non-Profit Organization *
Lake County Committee on Family Violence dba Forbes House
Today's Date: *
Tuesday, August 13, 2019
Organization's website
http://www.forbeshouse.org
EIN / 501(C)(3)Number *
34-1291205
What year did your organization receive it's non-profit status? *
1977
Address *
physical address is undisclosed P.O. Box 702
Painesville, Ohio 44077
United States
County *
Lake
Your Name *
Nancy Hilborn
Your Title *
Office Manager
Your email address *
nhilborn@forbeshouse.org
Your Phone Number
(440) 357-7321
Executive Director's Name *
Mallory Babika, Interim Exective Director
Executive Director's email address *
mbabika@forbeshouse.org
What is the mission of your organization?
Forbes House has been provided services in Lake County for over four decades, we continue to maintain our ongoing vision and mission to facilitate the safety, health, and recovery of domestic violence survivors by providing a holistic approach to relieving trauma resulting from domestic violence, assuring access to safe and caring environments, and fostering an end to domestic violence through education, prevention, and advocacy, as well as enhancing services in the communities we serve. As the only 24/7/365 domestic shelter in Lake County, Forbes House is dedicated to providing a temporary safe space for our residents and to helping our clients rebuild their lives as they recover from the trauma of abuse.
Which social causes (up to 3 choices) does your agency address through its programming? *

[3] Children
[5] Education
[10] Life Skills

Any comments about your selections you would like to share with the student philanthropists?
Forbes House program supports our mission to minimize re-victimization by providing a caring, supportive environment throughout the client's stay at Forbes House – free of all judgment and stigma that is often unfairly attached to victims and survivors of domestic violence. Our program focuses on every aspect of the client's needs, such as providing counseling services to adults and children, safety educational requirements, obtaining suitable housing to accommodate clients and their children, and helping clients with job applications, resumes, and continuing education goals. We help clients focus on setting achievable goals that they can feel good about, which gives them a sense of power and control over their lives, which may be misplaced in a an abusive environment.
Does your organization have volunteer opportunities available for students? *
No, sorry.