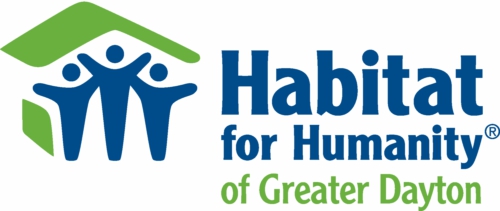 Name of Non-Profit Organization *
Habitat for Humanity of Greater Dayton
Today's Date: *
Wednesday July 5, 2023
Organization's website
http://www.daytonhabitat.org
EIN / 501(C)(3)Number *
311104456
What year did your organization receive it's non-profit status? *
1983
Address *
115 W. Riverview Avenue
Dayton, Ohio 45405
United States
County *
Montgomery
Your Name *
Samantha Moser
Your Title *
Development Associate & Grant Writer
Your email address *
smoser@daytonhabitat.org
Your Phone Number
(937) 965-7681
Executive Director's Name *
Norman Miozzi
Executive Director's email address *
nmiozzi@daytonhabitat.org
What is the mission of your organization?
Seeking to put God's love into action, Habitat for Humanity brings people together to build homes, communities and hope.
Which social causes (up to 3 choices) does your agency address through its programming? *

(4) Disaster Relief
(10) Life Skills
(11) Poverty

Does your organization have volunteer opportunities available for students? *
Yes!  Reach out to learn more!