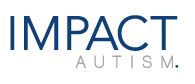 Name of Non-Profit Organization *
Impact Autism Foundation, Inc.
Today's Date: *
Wednesday, August 14, 2019
Organization's website
http://www.impactautism.org
EIN / 501(C)(3)Number *
20-4763854
What year did your organization receive it's non-profit status? *
2007
Address *
7795 5 Mile Rd
Cincinnati, OH 45230
United States
County *
Hamilton
Your Name *
Kevin Kappes
Your Title *
Treasurer
Your email address *
kkappes@core-1.com
Your Phone Number
(513) 699-8845
Executive Director's Name *
Paul Kitzmiller
Executive Director's email address *
pkitzmiller@core-1.com
What is the mission of your organization?
We believe that both the quantity and quality of care options for those with autism are horribly deficient, especially for adults. We seek to change that and have formed an organization with the mission, the people and the ideas to move beyond the status quo.
Which social causes (up to 3 choices) does your agency address through its programming? *

(5) Education
(8) Health
(10) Life Skills

Does your organization have volunteer opportunities available for students? *
No, sorry.