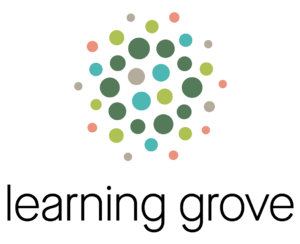 Name of Non-Profit Organization *

Learning Grove

Today's Date: *
Tuesday, June 27, 2023
Organization's website
https://www.learning-grove.org/
EIN / 501(C)(3)Number *

31-0910787

What year did your organization receive it's non-profit status? *

2019

Address *
333 Madison Ave
Covington, KY 41011
United States
County *

Kenton

Your Name *
Tess Burns
Your Title *

Major Gifts Officer

Your email address *
tburns@learning-grove.org
Your Phone Number
(859) 431-2075
Executive Director's Name *

Roseann Hayes

Executive Director's email address *
rhayes@learning-grove.org
What is the mission of your organization?

Learning Grove develops and supports innovative quality learning experiences that empower children, youth, and families across diverse communities.

Which social causes (up to 3 choices) does your agency address through its programming? *

(3) Children
(5) Education

Any comments about your selections you would like to share with the student philanthropists?

We envision a world where all children and youth reach their full potential, and all families thrive–regardless of background.

Does your organization have volunteer opportunities available for students? *

No, sorry.