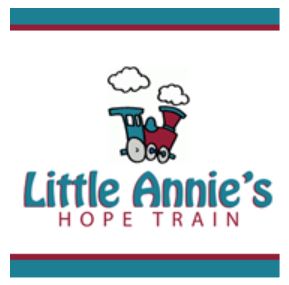 Name of Non-Profit Organization *
Little Annie's Hope Train
Today's Date: *
Thursday, March 3, 2022
Organization's website
https://www.littleannieshopetrain.com/
EIN / 501(C)(3)Number *
47-5671764
What year did your organization receive it's non-profit status? *
2015
Address *
P.O. Box 235
Painesville, Ohio 44077
United States
County *
Lake
Your Name *
Anne Kline
Your Title *
Founder and President
Your email address *
littleannieshopetrain@gmail.com
Your Phone Number
(440) 289-7356
Executive Director's Name *
Anne Kline
Executive Director's email address *
littleannieshopetrain@gmail.com
What is the mission of your organization?
Little Annie's Hope Train is a 501(c)3 organization with a mission to help aid those in need in the State of Ohio. We work to help anyone in need, and place a focus on helping hungry and homeless people in our area.
Which social causes (up to 3 choices) does your agency address through its programming? *

(7) Equality & Social Justice
(9) Hunger
(11) Poverty

Any comments about your selections you would like to share with the student philanthropists?
We provide survival supplies to those living in homeless camps and tent cities. Every year we donate a minimum of six beds to children who have never had a bed of their own. Additionally, we distribute groceries 2-3 times a week at local soup kitchens and the local community college to those who are experiencing food insecurity along with laundromat and haircut vouchers and bus passes for the homeless. We also reconcile delinquent meal account balances at several local schools and provide school supplies for students in need. We have also aided families who have lost their homes in a fire.
​
EVERY single penny donated goes directly to the homeless and those in need and stays in Lake, Summit, and Cuyahoga Counties although our mission is to aid anyone in need in Ohio. We have always operated at a deficit as we do not claim mileage, we use our personal vehicles, and pay for fuel and car insurance and business cards out of our own pockets. We have no overhead, operate out of my home, and have a $0.00 salary.
Does your organization have volunteer opportunities available for students? *
Yes, Grades 6 – 8
List possible volunteer opportunities -or- a link to where they can be found on the web.
We collaborate with local agencies on different service projects (supply drives, care kits, sack lunches, etc.) For any community groups interested in partnering with Little Annie's Hope train, please contact us at littleannieshopetrain@gmail.com.