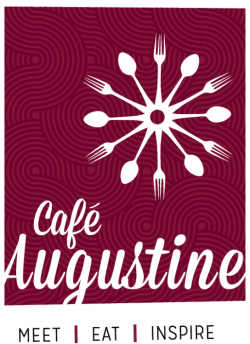 Name of Non-Profit Organization *
St. Augustine Society,Inc./Cafe Augustine
Today's Date: *
Tuesday, July 16, 2019
Organization's website
http://cafeaugustine@gmail.com
EIN / 501(C)(3)Number *
30-0943817
What year did your organization receive it's non-profit status? *
2015
Address *
3730 Market Street
Youngstown, OH 44507
United States
County *
Mahoning
Your Name *
Edward Brienz
Your Title *
Executive Director
Your email address *
cafeaugustine@gmail.com
Your Phone Number
(234) 254-4254
Executive Director's Name *
Edward Brienz
Executive Director's email address *
ebrienz@youngstowndiocese.org
What is the mission of your organization?
Café Augustine's mission is to provide life skills, culinary training and job placement during a 5 -month personal growth and work readiness program, ultimately introducing a life changing plan for individuals age 16-24 who are unemployed and disconnected from the working world in the Mahoning Valley.
Which social causes (up to 3 choices) does your agency address through its programming? *

[3] Children
[5] Education
[10] Life Skills

Any comments about your selections you would like to share with the student philanthropists?
The people we serve are given opportunities through our program to gain the skills necessary to successfully manage their personal lives, achieve better paying jobs, and become more responsible and independent through the venue of a cafe setting, we also provide meals and housing for our students as needed.
Does your organization have volunteer opportunities available for students? *
No, sorry.