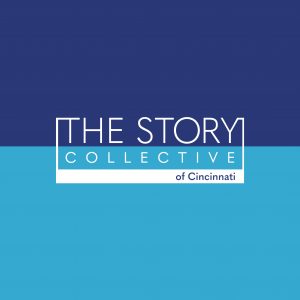 Name of Non-Profit Organization *

The Story Collective

Today's Date: *
Friday, October 28, 2022
Organization's website
http://thestorycollective.org
EIN / 501(C)(3)Number *

86-3263897

What year did your organization receive it's non-profit status? *

2021

Address *
11986 Paulmeadows Dr.
Cincinnati, OH 45249
United States
County *

Hamilton

Your Name *
Will Ellis
Your Title *

Development Directo

Your email address *
wille@thestorycollective.org
Your Phone Number
(513) 292-1146
Executive Director's Name *

Susan Jung

Executive Director's email address *
susanj@thestorycollective.org
What is the mission of your organization?

The Story Collective of Cincinnati is an artist-driven professional and authentic company committed to sharing stories and opportunities that connect artists and the surrounding community to meaningful human experiences.
Community Engagement through Artistic Excellence.

Which social causes (up to 3 choices) does your agency address through its programming? *
Any comments about your selections you would like to share with the student philanthropists?

We are a new arts non-profit set to connect the community through the power of the arts and the use of performance, education, and creative endeavors! We are currently building the capacity to do more events and provide more opportunities for these endeavors so thank you for thinking of us as you give!

Does your organization have volunteer opportunities available for students? *

No, sorry.